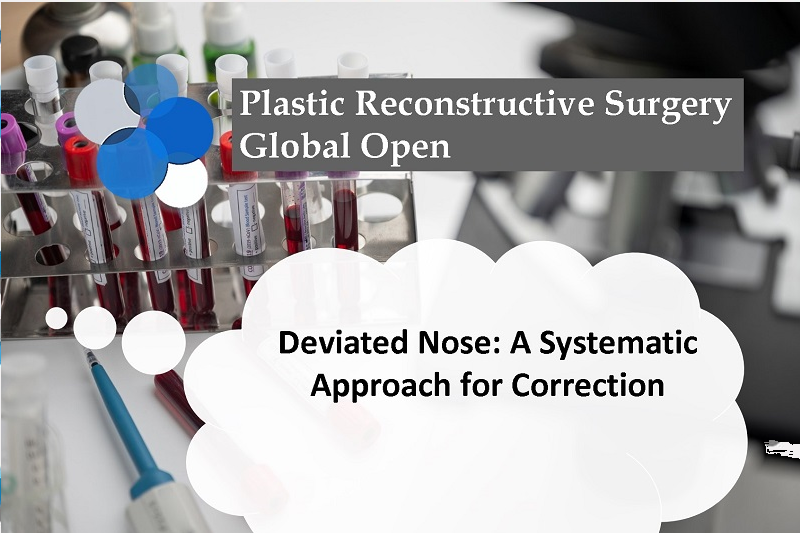 Ahmed M.Abu El-Wafa, Sherif S.Emara
Background:
Attaining a straight dorsum in patients with deviated nose is a main task in rhinoplasty. The basis of this difficulty is the presence of multiple anatomical abnormalities; hence, many methods are used to correct such a deformity. In this study, a sequential comprehensive surgical approach is proposed for the correction of deviated nose.
Methods:
Seventy-six patients who presented with developmental or posttraumatic external nasal deviation were enrolled in this study. All patients were subjected to open septorhinoplasty using a systematic approach. The outcome was assessed throughout for patient satisfaction.
Results:
The postoperative course was uneventful. Minor complications were encountered as transient hypoesthesia in the nasal tip in 4 patients and as prolonged tip edema in 10 patients. Residual significant nasal deviation was observed in 3 patients, and only 1 of them necessitated revision. All patients reported improvement of their nasal airway, and the percentages of their aesthetic satisfaction were as follows: very satisfied (n = 57, 75%), satisfied (n = 18, 23.7%), and unsatisfied (n = 1, 1.3%).
Conclusions:
A simple and comprehensive approach for correction of deviated nose is presented, which resulted in a better long-term cosmetic and functional outcome. This approach could correct the deviations in various anatomic locations, and helps the surgeon to deal with nasal deviation in an effective and straightforward manner wherever the pathology of deviation.
---
To read the full article: bit.ly/3irCdXq
doi: 10.1097/GOX.0000000000003078
---
---