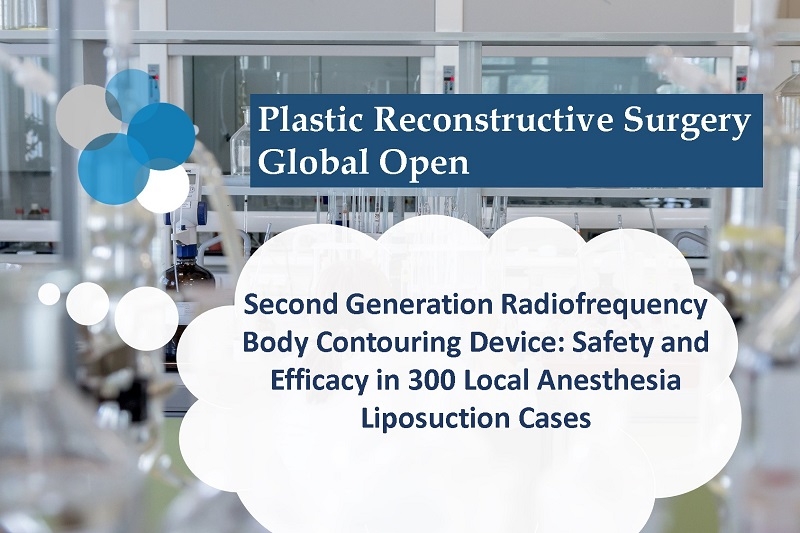 Christopher T.Chia, Joseph A.Marte, Derek D.Ulvila, Spero J.Theodorou
Background:
Suction-assisted lipectomy has undergone significant improvements in technique, outcomes, and safety. The local anesthetic option has an excellent safety profile, and energy-based modalities such as radiofrequency-assisted liposuction (RFAL) devices were developed to enhance soft-tissue contraction. The purpose of this study was to report a single center's experience with two surgeons using the second-generation RFAL device compared with the first-generation device in terms of safety and efficacy.
Methods:
In total, 300 consecutive operations were performed under local anesthesia. Following tumescent injection, the RFAL device was used to heat the skin and underlying collagen network. Subsequently, areas to be contoured were followed with suction-assisted lipectomy to remove excess fat and fluid.
Results:
An estimated 300 operations were performed on 240 patients in 421 anatomic areas. Treated areas included the face, trunk, and extremities. The average maximum temperatures were 38.6°C externally and 65.6°C internally. The average total and fat aspirate volumes were 1264 and 648 mL. There were no major complications or mortalities, and 3 minor complications treated locally.
Conclusions:
The data indicated statistically significant lower proportions of major, minor, or cumulative complications compared with the patients who received first-generation RFAL treatment. Major complications were exhibited for 6.25% of the first-generation group and 0% for the second-generation group. The first-generation group exhibited 8.3% minor complications, with 0.7% in the second-generation group. In sum, the data from the second-generation series of RFAL device operations indicate a statistically, as well as clinically, significant reduction in the overall complication rates compared with the first-generation device.
---
To read the full article: bit.ly/2MEz5Mh