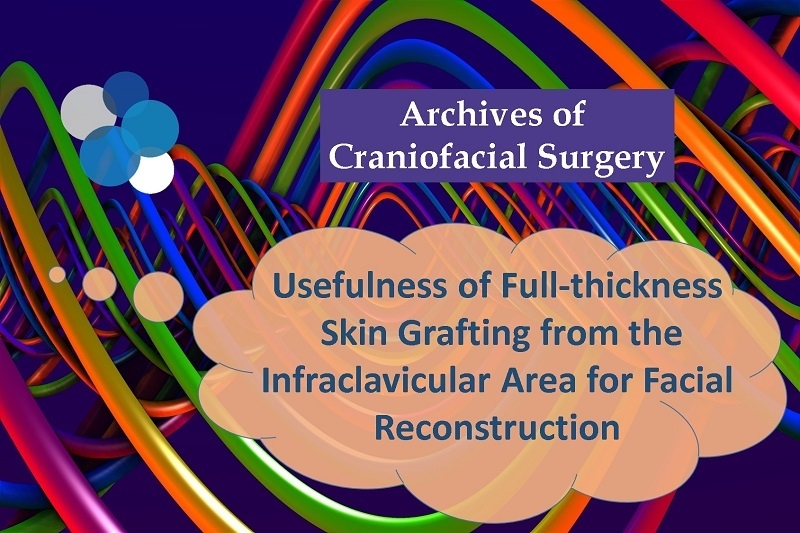 Jae Kyoung Kang, Jae Seong Lee, Byung Min Yun, Myoung Soo Shin
Background
Full-thickness skin grafts (FTSGs) have been widely used after facial skin cancer resection, for correcting defects that are too wide to be reconstructed using a local flap or if structural deformation is expected. The preauricular, posterior auricular, supraclavicular, conchal bowl, nasolabial fold, and upper eyelid skin areas are known as the main donor sites for facial FTSG. Herein, we aimed to describe the effectiveness of using infraclavicular skin as the donor site for specific cases.
Methods
We performed FTSG using the infraclavicular skin as the donor site in older Asian adults following skin cancer resection. Outcomes were observed for > 6 months postoperatively. The Manchester Scar Scale was used for an objective evaluation of satisfaction following surgery and scarring.
Results
We analyzed the data of 17 patients. During follow-up, the donor and recipient sites of all patients healed without complications. Upon evaluation, the average Manchester Scar Scale scores for the recipient and donor sites were 7.4 points and 5.7 points, respectively.
Conclusion
In general, conventional donor sites, such as the preauricular, posterior auricular, and supraclavicular sites, are widely used for facial FTSG because they achieve good cosmetic results. However, the infraclavicular skin may be a useful donor for facial FTSG in cases where the duration of time spent under anesthesia must be minimized due to a patient's advanced age or underlying health conditions, or when the recipient site is relatively thick area, such as the nose, forehead, or cheek.
---
To read the full article:bit.ly/3beaCpJ
doi.org/10.7181/acfs.2020.00479
---
---