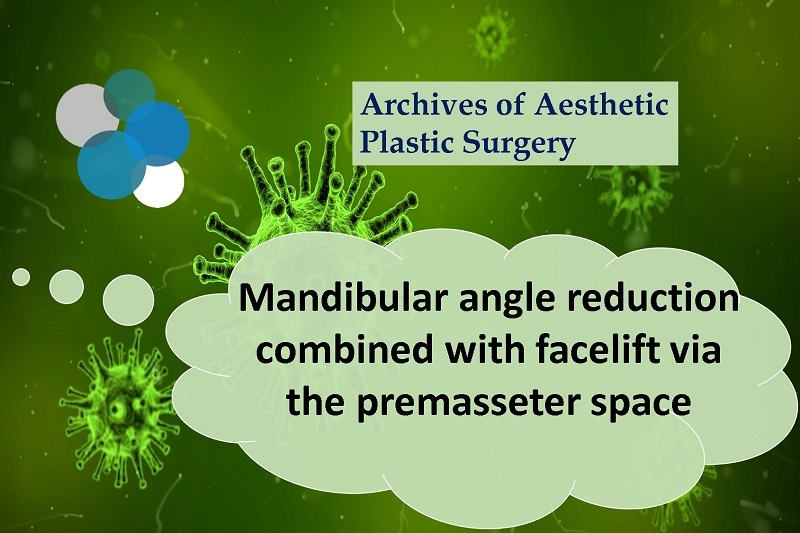 Yoon Joo Lee, Il Seok Lee, Ho Jik Yang
Background
In Asian women who undergo facelift procedures, satisfying results are achieved for facial rhytides, but sometimes there are postoperative complaints concerning the mandibular angle. Unlike Caucasians, Asians generally have a prominent mandibular angle. Accordingly, bone contouring surgery must be considered, since the bones of the face serve as the frame for facelift surgery. We investigated the effects of simultaneously performing mandibular angle reduction and facelift to achieve an oval facial contour and a youthful face.
Methods
We evaluated 17 Asian women who simultaneously underwent mandibular angle reduction and facelift between April 2016 and May 2018. The clinical results were assessed based on preoperative and postoperative photographs and the Global Aesthetic Improvement Scale.
Results
Surgery was successful in all cases. Postoperatively, improvements in facial rhytides and appropriate mandibular contours were achieved. All patients were satisfied with the outcomes. Some patients experienced short-term complications, such as hematoma and numbness of the skin above the incision line; however, these complications improved. Serious long-term complications were not noted.
Conclusions
Highly satisfying outcomes can be achieved with combined mandibular angle reduction and facelift for Asian women with a wide and rectangular face.
---
To read the ful article:bit.ly/2YH2d8k
doi.org/10.14730/aaps.2020.02201
---
---